Jury
Competition jury will consist of internationally renowned artists:
Ronan O'Hora (Great Britain), Juris Kalnciems (Latvia), Ivari Ilja (Estonia), Jurgis Karnavičius (Lithuania), Madina Fayziyeva (Uzbekistan), Pier Francesco Forlenza (Italy),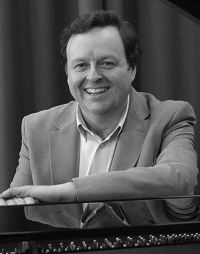 Ronan O'Hora studied at the Royal Northern College of Music with Ryszard Bakst. He won many awards as a student at the RNCM including the Dayas Gold Medal, the Silver Medal of the Worshipful Company of Musicians and the Concerto Prize. He has performed extensively throughout the world, playing concertos with such orchestras as the London Philharmonic, Philharmonia, BBC Symphony, English Chamber Orchestra, Academy of St Martin-in-the-Fields, Zurich Tonhalle, Indianapolis Symphony, Florida Philharmonic, Philharmonia Hungarica and Queensland Philharmonic. He has performed in every major country in Europe as well as across the USA, Canada, Australasia and South Africa and appeared at many of the most prestigious music festivals including Salzburg, Gstaad, Ravinia, Montpelier and Brno.
He has given many performances on television and radio throughout the world including a televised recital at the Chopin Society in Warsaw, a televised performance of Beethoven's Piano Concerto No 4 with the Netherlands Radio Symphony, two concerts of Mozart chamber music on BBC TV, as well as over one hundred concerts on BBC Radio 3.
Ronan O'Hora has recorded more than thirty CDs for the EMI, Virgin Classics, Tring International, Dinemic and Fone labels. These include concertos by Mozart, Grieg and Tchaikovsky with the Royal Philharmonic Orchestra, solo CDs of Schubert, Brahms, Schumann, Beethoven, Mozart, Debussy, Chopin, Mendelssohn and Satie, and chamber music by Faure, Brahms, Dvorak, Mozart and Britten.
Ronan O'Hora has been a piano professor at the Royal Northern College of Music and Chetham's School of Music. He regularly gives masterclasses and sits on competition juries throughout the world.
Ronan O'Hora has been Head of Keyboard Studies at the Guildhall School of Music and Drama in London since 1999, and in 2008 also became Head of Advanced Performance Studies.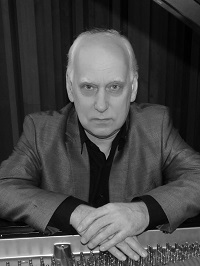 Juris Kalnciems is amongst the most outstanding Latvian pianists of middle generation, professor of Jāzeps Vītols Latvian Academy of Music, Head of Piano Department and Keyboard Section.
In 1976 Juris Kalnciems was admitted to Jāzeps Vītols Latvian State Conservatory (now Jāzeps Vītols Latvian Academy of Music – JVLMA), graduating piano performance class of Arnis Zandmanis in 1981 with honors. After service in Soviet Army he continued studies at P. Tchaikovsky Moscow State Conservatory with professor Samvel Alumian. During studies he participated in several competitions, receiving the 1st prize in International M. Curlionis Piano Competition.
Since 1981 Juris Kalnciems is on the faculty of JVLMA – as an accompanist (1981-1985), senior lecturer of the Compulsory Piano Department (1985-1997); since 1997 – a member of Piano Department – docent (from 1998), associated professor (from 2001), and state professor (from 2007). Since 2000 he is the Head of Piano Department. He has also taught in Jāzeps Mediņš Riga Secondary Music School (Head of Piano Department - 1991-2001) and Riga Teacher Training and Educational Management Academy (Head of Piano Section - 1994-2002). Juris Kalnciems is amongst the most knowledgeable and experienced piano teachers in Latvia. His former students include international prizewinners – Diāna Baibusa, Viktorija Mogiļevska, Toms Ostrovskis, Rūdolfs Ozoliņš, Raimonds Petrauskis, Adrija Everse, Ilze Zvaigznekalne, Zane Gudrā, amongst others. His class has been attended also by Kārlis Lācis and Uģis Krišjānis. For excellence in preparation of young musicians he has been awarded several honorary diplomas by the Ministry of Culture of Republic of Latvia. Juris Kalnciems is often invited to adjudicate piano competitions and give masterclasses in Latvia and abroad.
In 2003 Juris Kalnciems founded and developed the annual Jurmala Piano Performance Course. Since 2001 he is the President of Latvian Piano Teachers Association (Latvian EPTA branch). He has encouraged and organized academic staff performances of fundamental piano repertoire – all piano sonatas by L. van Beethoven, all piano works by J. Brahms, works by J.S. Bach, piano music by Latvian composers. Concerts of his students always attract with interesting programme solutions – J.S. Bach 'Goldberg Variations', F. Liszt 'Annes De Pelerinage', C. Debussy 'Preludes', G. Crumb 'Macrocosmos', V. Dārziņš 'Little Suites', preludes by D. Shostakovich and J. Ivanovs, M. Mussorgsky 'Pictures at an Exhibition' (in cooperation with students of choreography department), Ch. Tournemire 'Preludes – Fantasies' and others.
In addition to his social and pedagogical activities, Juris Kalnciems continues performing solo and with orchestras in Latvia and abroad. He has recorded and released CDs - Jānis Ivanovs 24 sketches for piano /2006/ Juris Kalnciems- Latvian Piano Music /2007/. He has edited and aided publishing music scores of Jānis Ivanovs '24 sketches', Jāzeps Vītols 'Piano Works' as well as books by F. Mohr (Great Pianists of My Life) and B. Berman (Notes From the Pianist's Bench).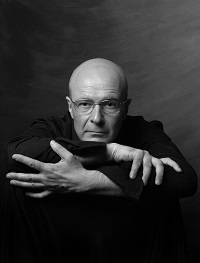 Ivari Ilja studied at Tallinn State Conservatory with Laine Mets. In 1984, he graduated from Moscow Conservatory in the class of Vera Gornostayeva and in 1986 completed postgraduate studies with Sergey Dorensky.
Already during his university years, Ilja took part in piano competitions and was awarded with many prizes: 2nd prize at the Contest of Estonian Pianists in 1980, 3rd prize at the Contest of Pianists in Minsk (1980), he received a Diploma for Artistic Merit at the Chopin International Piano Competition in Warsaw (1985) and won the 4th prize and a Special Prize at the Vianna da Motta Competition in Lisbon (1987).
He joined the faculty of Tallinn State Conservatory in 1986 (he was appointed associated professor in 1994 and state professor in 1999). Since 2000, Ilja has been the Head of the Piano Department of Estonian Academy of Music and Theatre.  Ivari Ilja has held recitals in Estonia, Russia, Sweden, Finland and performed as a soloist with such symphony orchestras as Estonian National Symphony Orchestra, Moscow Symphony Orchestra, St. Petersburg Symphony Orchestra, Nordic Symphony Orchestra under Jüri Alperten, Veronika Dudarova, Stephen Gunzenhauser, Eri Klas, Leo Krämer, Theodore Kuchar, Peeter Lilje, Roman Matsov, Andres Mustonen, Hannu Norjanen, Vello Pähn, Urs Schneider, Arvo Volmer, Anu Tali, and others. As a soloist, he has accompanied the Estonian National Symphony Orchestra on several tours to Germany, Sweden, Latvia and Lithuania.
Ivari Ilja is also a recognized ensemble musician. His collaboration with renowned singers Irina Arkhipova, Maria Guleghina, Dmitri Hvorostovsky and Elena Zaremba has been particularly successful. Together they have performed at such venues as La Scala in Milan, Queen Elizabeth Hall and Wigmore Hall in London, the Bolshoi Theatre of Moscow, the great halls of St. Peterburg Philharmonic and Moscow Conservatory, Staatsoper Hamburg, Deutsche Oper Berlin, Suntory Hall of Tokyo, Alice Tully Hall of New York, the Kennedy Center of Washington, Musikverein of Vienna, Mozarteum of Salzburg. Since 2003, he has repeatedly toured with Dmitri Hvorostovsky in the USA, Great Britain and elsewhere.
His repertoire mostly consists of romantic music, primarily of the works by Frédéric Chopin, Johannes Brahms, Robert Schumann, but also Wolfgang Amadeus Mozart, Sergei Prokofiev, Benjamin Britten and others. He has been recorded by the Estonian Radio as well as the Polish Radio (performing works of Chopin), in 2012, CD "Rahmaninov Romances" with baritone Dmitri Hvorostovsky was released by Ondine.
In 2001, Ilja was awarded the Estonian National Culture Award and in 2006, the prize of the Estonian Music Council.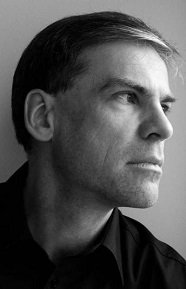 Jurgis Karnavičius was born in Vilnius, Lithuania into a well-known family of musicians. In 1980 he graduated from the Lithuanian Academy of Music with a speciality in piano with prof. J.Karnavičius, his father. In 1980-1983 he improved in Moscow P. Tchaikovsky Conservatoire with prof. L.Naumov.
In 1978 J.Karnavičius was awarded the 1st prize at the International M.K. Čiurlionis Piano Competition in Vilnius (Lithuania). He also was awarded honour diplomas at R. Schumann Piano Competition in Zwickau (Germany, 1981) and L. van Beethoven Piano Competition in Vienna (Austria, 1989). In 1990 pianist won the 1st prize in the Young Keyboard Artists Association Competition in Oberlin (USA), in 1991 – 4th prize in the Mavi Marcoz Piano Competition in Saint Vincent (Italy).
Jurgis Karnavičius plays solo and with different orchestras, he is the permanent concert partner of his wife, opera singer Sigutė Stonytė. He has been actively collaborating with several chamber ensembles as well as with the contemporary music ensemble Gaida. Pianist's repertory ranges from Haydn to Messiaen, with particular emphasis on the piano works of Mozart, Beethoven, Schubert, Schumann, Liszt, Brahms and French composers. J. Karnavičius has given concerts in many European countries, USA, Canada and Korea.
Jurgis Karnavičius has been teaching since 1981 at the Lithuanian Academy of Music in Vilnius, where he was appointed full professor of piano in 2004. In 2011 he was appointed Head of the Piano department. He is often giving master classes in Lithuania and abroad, and participating in various international competitions as a jury member.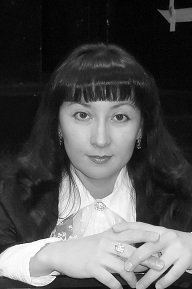 Madina Fayziyeva studied at the Tashkent State Musical College and completed postgraduate studies at Tashkent State Conservatoire with honours after studies with professor M. V. Gumarov.
In 2001 she was nominated for the Uzbekistan State Award «Nihol» organized by the President Islam Karimov. In 2006, 2007, 2009, and 2011 she became the Laureate of «Bravo» Award from the Ministry of Culture and Sport of the Republic of Uzbekistan for identifying talent and developing pianists – prizewinners of national and international competitions. She teaches piano performance since 2001; since 2011 she is an associate professor in the Department of Special Piano of the State Conservatoire of Uzbekistan, in the Republic Special Musical Lyceum named after V. Uspensky and in the High School for gifted children at the State Conservatoire of Uzbekistan.
Madina Fayziyeva has participated in International Festivals of Contemporary Music and Theatre "Ilhom – XX" From 1999 to 2005, playing works by Stravinsky, K. Orff, N. Sidelnikov, S. Gubaydulina, B. Kutavichus, A. Schnittke, G. Kancheli, V. Silvestrov, D. Yanov-Yanovskiy, A. Latif-Zadeh, and others. In 2003 she participated in a performance of "Dervish's book" by A. Latif - Zadeh, playing piano, dutar, percussions and also sang. In 2004 she took part in XXVI International Festival of Contemporary Music "Moscow Autumn 2004".
Alongside contemporary music concerts, Madina also on regular basis performs recitals of classical music. In a piano duet with Marat Gumarov and with "Turkeston" chamber orchestra conducted by Eldar Azimov she has recently performed such works as  J. S. Bach's Concertos in G minor (for piano with orchestra), C minor (for two pianos with orchestra), C major (for three pianos with orchestra), D minor (for three pianos with orchestra), and A minor (for four pianos with orchestra), W. A. Mozart's – Concertos in E flat major (for two pianos with orchestra) and F major (for three pianos with orchestra), "Carnival of Animals" by C. Saint-Saëns and Concerto for two pianos with orchestra by F. Poulenc.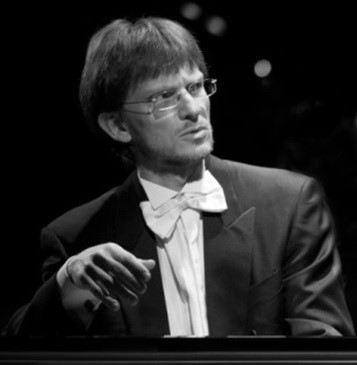 Pier Francesco Forlenza - Italian pianist and composer, born in Matera and established in Milan, he made his debut at the age of 11. Since then he has been performing both in recitals and with orchestra, in several prestigious locations and events, among which are the "Palau de la Musica" in Valencia, the "Conservatoire Royal" in Brussels, the "Società dei concerti" and "Serate Musicali" in Milan, the Ravello Festival, the Teatro Sociale in Como, the Liepaja Piano Stars Festival, which he opened with Rachmaninov's Piano Concerto No.3. He has played with several conductors and instrumentalists like Marcello Bufalini, Tadeusz Wojciechowsky, Philippe Cassard, Marco Bronzi, Paolo Zordanazzo, Maurizio Grandinetti, Michele Lomuto. With the latter he has also carried out a systematic research in the field of the new music.
He has been the winner of numerous competitions, the «Kawai» award, the piano competitions of Stresa, Messina, Osimo, Firenze, the «Viotti-Valsesia», the "Ismez Prize", the "Premio Veio", to name a few, and was a semi-finalist at the Bolzano «F. Busoni» and the Brussels «Reine Elizabeth» competitions. At the age of 22 he won the national public examination for teaching piano and score reading, becoming the youngest master teacher for the Italian conservatories. His playing style has been defined by Libre Belgique "bright, colourful and elegant at the same time, revealing a very strong personality" and C. Geerinckx, from «Art Exists!» wrote: "he owns an inner musicality that is naturally poetical, nourished by an endless research of sonorities more and more seductive. His music is sober and touching".
His contacts with both Franco Donatoni and Franco D'Andrea, with whom he has studied composition and the radical jazz style, have been of essence during the past years. He has composed original soundtracks for movies directed by Roberto Moliterni, like "Ho visto Charlie Chaplin", winner of the Energheia Cinema award, "La vita è altrove" and "Centosanti". He has recorded for Tactus records, for the Italian Radio channel Radiotre and TV channel RAI 5. Together with violinist Paolo Zordanazzo and cellist Alex Jellici, he has founded the Matera Piano Trio that made its debut in Zurich in 2016.
Relevant roles in his personal development are played by the practice of various martial arts, the anthropology studies, along with his knowledge of the Grotowski theatre, to support his research of the principles common to the various art expressions. He is teaching piano at "Giuseppe Verdi" Conservatory in Como.