Jury
Competition jury will consist of internationally renowned artists:
Ivari Ilja (Estonia, chairman of the jury), Juris Žvikovs (Latvia), Konrad Maria Engel (Germany), Zbigņevas Ibelhauptas (Lietuva), Toms Ostrovskis (Latvia)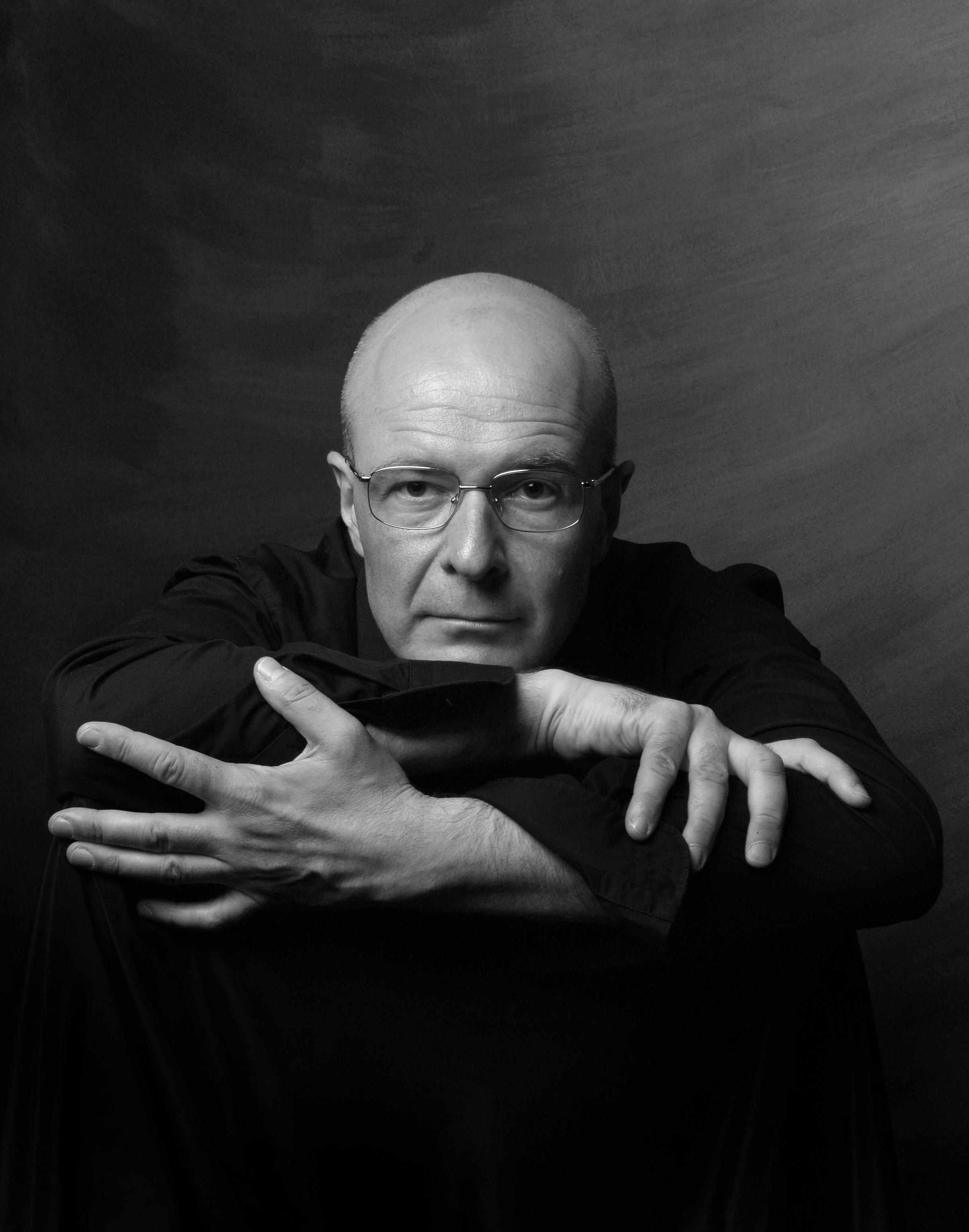 Ivari Ilja studied at Tallinn State Conservatory with Laine Mets. In 1984, he graduated from Moscow Conservatory in the class of Vera Gornostayeva and in 1986 completed postgraduate studies with Sergey Dorensky.
Already during his university years, Ilja took part in piano competitions and was awarded with many prizes: 2nd prize at the Contest of Estonian Pianists in 1980, 3rd prize at the Contest of Pianists in Minsk (1980), he received a Diploma for Artistic Merit at the Chopin International Piano Competition in Warsaw (1985) and won the 4th prize and a Special Prize at the Vianna da Motta Competition in Lisbon (1987).
He joined the faculty of Tallinn State Conservatory in 1986 (he was appointed associated professor in 1994 and state professor in 1999). Since 2000, Ilja has been the Head of the Piano Department of Estonian Academy of Music and Theatre.  Ivari Ilja has held recitals in Estonia, Russia, Sweden, Finland and performed as a soloist with such symphony orchestras as Estonian National Symphony Orchestra, Moscow Symphony Orchestra, St. Petersburg Symphony Orchestra, Nordic Symphony Orchestra under Jüri Alperten, Veronika Dudarova, Stephen Gunzenhauser, Eri Klas, Leo Krämer, Theodore Kuchar, Peeter Lilje, Roman Matsov, Andres Mustonen, Hannu Norjanen, Vello Pähn, Urs Schneider, Arvo Volmer, Anu Tali, and others. As a soloist, he has accompanied the Estonian National Symphony Orchestra on several tours to Germany, Sweden, Latvia and Lithuania.
Ivari Ilja is also a recognized ensemble musician. His collaboration with renowned singers Irina Arkhipova, Maria Guleghina, Dmitri Hvorostovsky and Elena Zaremba has been particularly successful. Together they have performed at such venues as La Scala in Milan, Queen Elizabeth Hall and Wigmore Hall in London, the Bolshoi Theatre of Moscow, the great halls of St. Peterburg Philharmonic and Moscow Conservatory, Staatsoper Hamburg, Deutsche Oper Berlin, Suntory Hall of Tokyo, Alice Tully Hall of New York, the Kennedy Center of Washington, Musikverein of Vienna, Mozarteum of Salzburg. Since 2003, he has repeatedly toured with Dmitri Hvorostovsky in the USA, Great Britain and elsewhere.
His repertoire mostly consists of romantic music, primarily of the works by Frédéric Chopin, Johannes Brahms, Robert Schumann, but also Wolfgang Amadeus Mozart, Sergei Prokofiev, Benjamin Britten and others. He has been recorded by the Estonian Radio as well as the Polish Radio (performing works of Chopin), in 2012, CD "Rahmaninov Romances" with baritone Dmitri Hvorostovsky was released by Ondine.
In 2001, Ilja was awarded the Estonian National Culture Award and in 2006, the prize of the Estonian Music Council.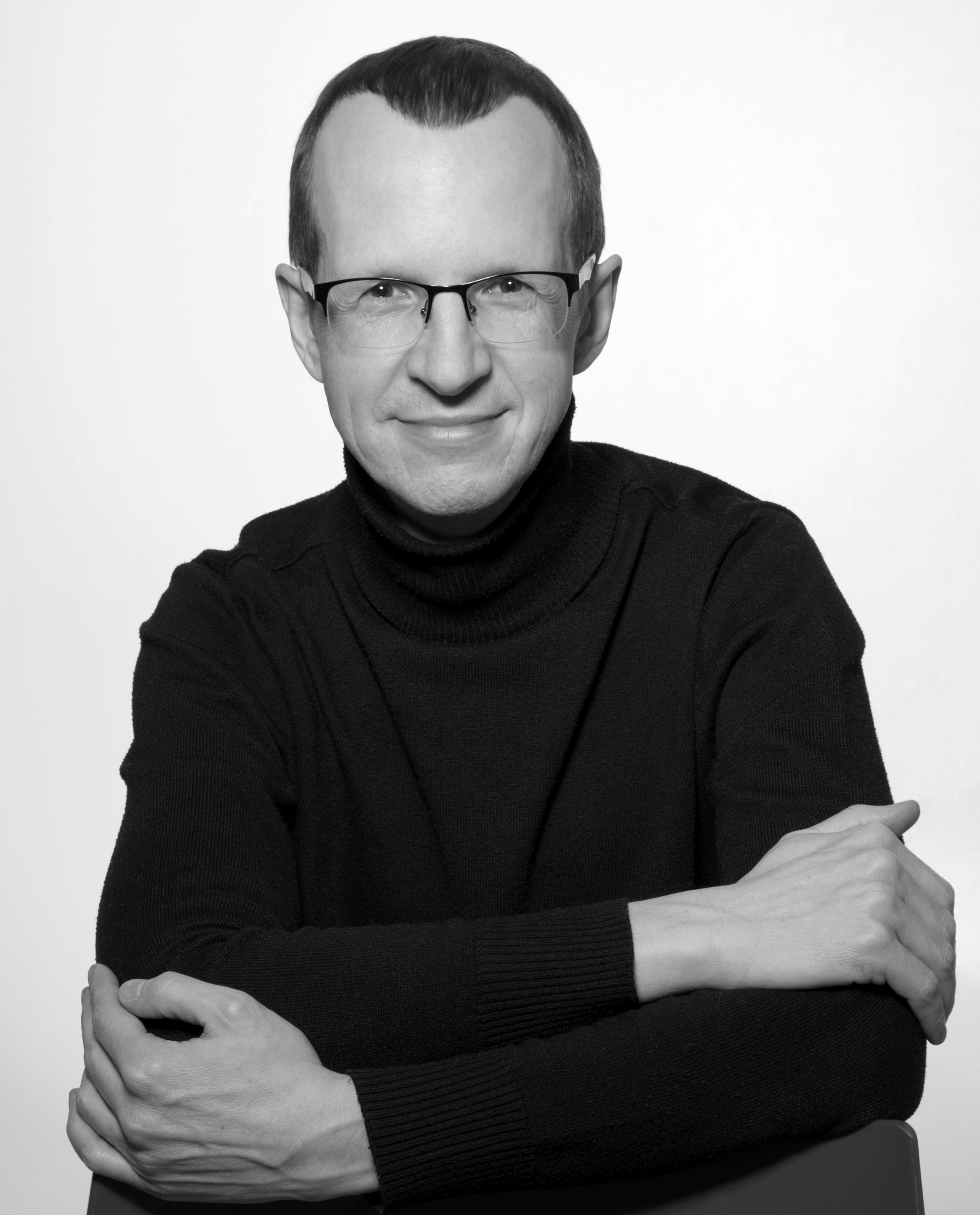 Juris Žvikovs is an Associate Professor at the Jāzeps Vītols Latvian Academy of Music.
He received his music education in Latvia, Luxembourg and United States. Studied with Zigrīda Šillere (Jelgava Music School), Jānis Lielmanis (Emīls Dārziņš Music School), Arnis Zandmanis and Teofils Biķis (Jāzeps Vītols Latvian Academy of Music), and Robert McDonald (Peabody Conservatory).
Mr. Žvikovs often visits music academies and conservatories in Europe and United States. He has given masterclasses in Finland (Sibelius-Akatemia), Sweden (Kungliga Musikhögskolan; Musikhögskolan Ingesund), Germany (Universität der Künste Berlin), Netherlands (Codarts Rotterdam; ArtEZ hogeschool voor de kunsten, Arnhem), Italy (Conservatorio di Musica Jacopo Tomadini di Udine; Conservatorio di Musica Giuseppe Tartini di Trieste), Greece (Aristotle University of Thessaloniki), Latvia (Daugavpils, Jelgava, Jūrmala, Rēzekne and Ventspils Music Schools) and USA (California Institute of the Arts; California State University Long Beach).
Juris Žvikovs has won awards at several international piano competitions including Grand Prix award at the Second Jāzeps Vītols International Piano competition in 1993. He also holds Lielā Mūzikas Balva award which is highest award in music in Latvia, additionally has been nominated two times for it and has been a member of its jury. Mr. Žvikovs is a three-time Fulbright Scholarship recipient. He has released a doubleCD Anthology of Latvian Piano Music. He premiered in Latvia John Cage Sonatas and Interludes for Prepared Piano. He has been a creator of concert programs for concert organization Latvijas Koncerti. Mr. Žvikovs has taken part in music festivals in Austria (Kammermusikfest Lockenhaus), France (Festival de Radio France et Montpellier), China and Latvia (Arēna, deciBels, Rudens kamermūzikas dienas, Sansusī among others).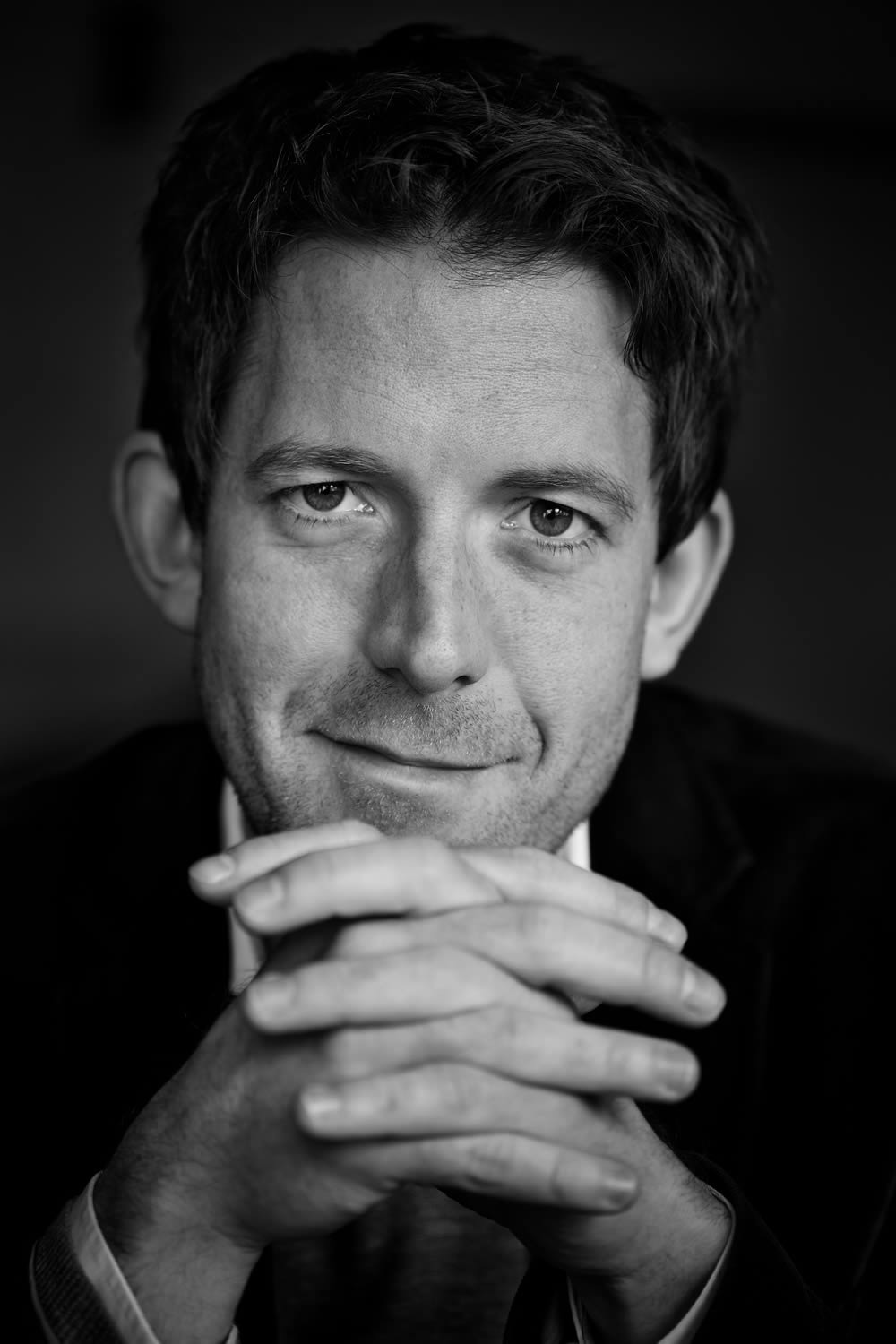 Born close to Frankfurt/Main, Konrad Maria Engel grew up in a scientifically orientedfamily. However it came clear already during his early childhood that music would behis vocation some day. More than a dozen international awards and scholarshipsreinforced that over the years.
Before he has chosen to reduce his international career as concert artist after almost 30years to a minimum and rather focus on his pedagogical work, he has performed withnumerous renowned orchestras, chamber music partners and at several internationalfestivals all around the northern hemisphere.
His more than 25 years of teaching experience include a lectureship at Bremen musicuniversity and a substitutional professorship in Hanover. Since 2017 Konrad Engel is
professor at "Hanns Eisler" university and head of piano department at "Bach-College" Berlin. Amongst his students are numerous prizewinners at international
competitions, such as Sendai/Japan, Mendelssohn/Berlin, Schumann/Zwickau, Liszt/Weimar and many more. But most importantly some of his first alumni already startedbeing successful teachers themselves, passing on the flame of musical passion.
Konrad Engel is giving international masterclasses also regarding methodology,improvisation and music theory. Yet his focus has always been wide, not only beinginterested in visual arts and literature but also in philosophy, astronomy and evenengineering. Somehow his motto couldn't be expressed better than by Hanns Eisler'swords: "Who seeks to understand music only, won't understand music at all."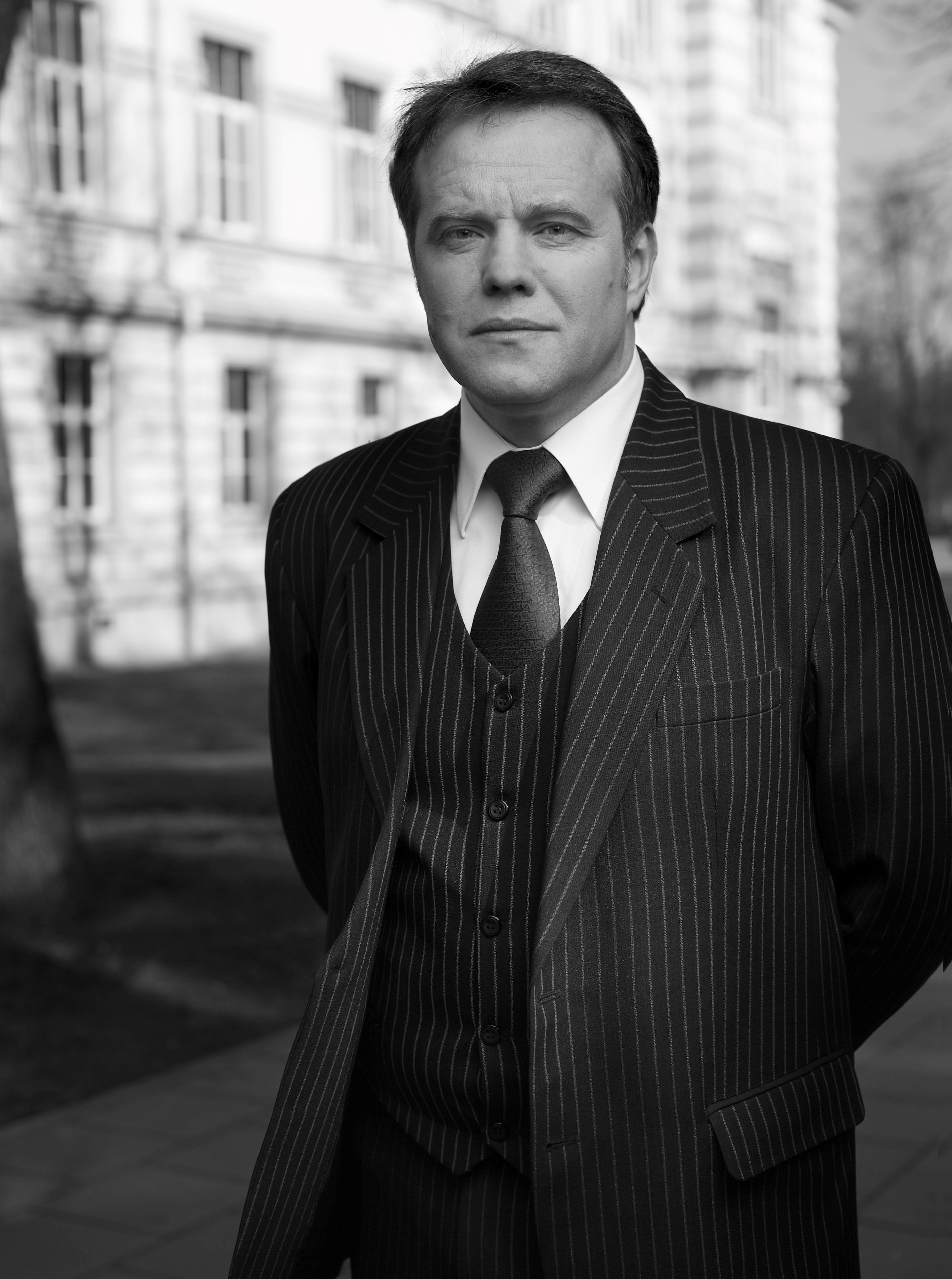 Zbignevas Ibelgauptas is a graduate of the National M. K. Čiurlionis School of Art (Vilnius, Lithuania), Zbignevas Ibelgauptas earned his degree at the Lithuanian Academy of Music and Theatre where later he successfully completed postgraduate studies (1987).
He was a laureate of several competitions: at the National Competition for Young Pianists in 1979, he was awarded the 1st prize; at the International M. K. Čiurlionis Piano Competition of 1982 he also took the 1st place, and in 1991 was announced the winner of the International Competition of Piano Duos in Rome (Italy).
Zbignevas Ibelgauptas is Professor of the LMTA Piano Department, and from 2009 to 2011 acted as Head of the Department and Chair of the LMTA Doctoral Committee. From 2011 to 2021 he was Rector of the Lithuanian Academy of Music and Theatre.
Zbignevas Ibelgauptas is a frequent participant of numerous musical events in Lithuania and abroad such as, among others, international festivals in Germany (Usedomer musik festival), Canada (Music Niagara), Poland ( Warszawska Jesień (Warsaw Autumn), Denmark (Musikhost), Ljubljana Summer Festival in Slovenia, festivals in Belarus, Russia, Ukraine.
Since 1989, Zbignevas Ibelgauptas has been performing in a piano duo with Rūta Rikterė. The duo has given recitals in USA, Japan, Switzerland, Italy, France, Germany, Slovenia, Ireland, Latvia, and Russia. The piano duo has also released several CDs.
Zbignevas Ibelgauptas is frequently involved in the work of organising and judging committees at various international and national competitions: he was a member of the jury at the International M. K. Čiurlionis Competitions, the International S. Vainiunas Competitions, the International Young Virtuoso Competitions in Riga, Tallinn international Piano Competition, and many other events.
In 1997, Zbignevas Ibelgauptas was awarded the National Culture and Arts Award. In 2016 he was awarded the title of Commander of the Royal Order of the Polar Star of the Kingdom of Sweden.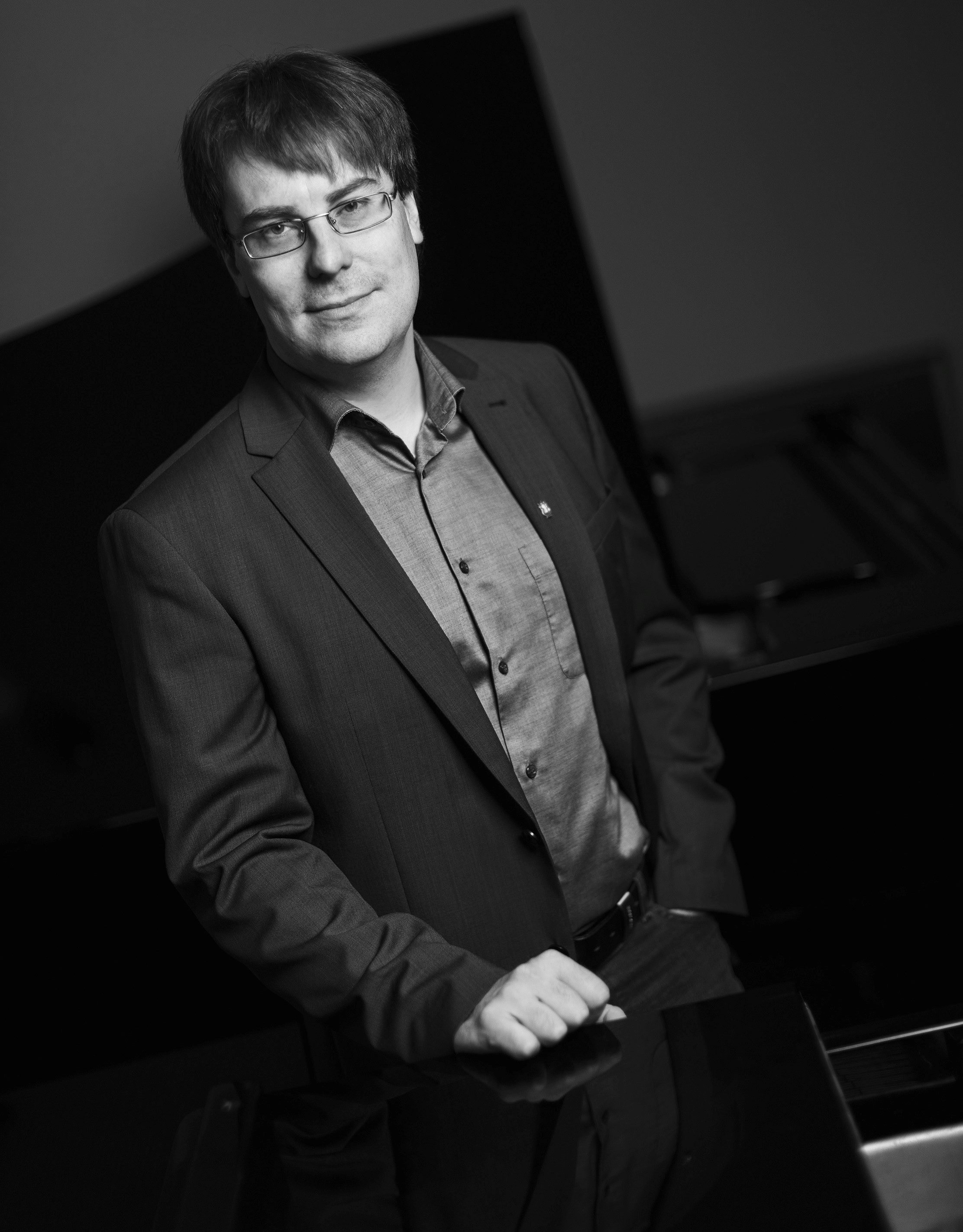 Toms Ostrovskis studied piano performance at the Emils Darzins Secondary Music School and Jāzeps Vītols Latvian Academy of Music, continuing his education on full scholarship at the Guildhall School of Music and Drama under the tutelage of Ronan O'Hora, where he obtained Master of Music in Performance Degree and an Advanced Instrumental Studies Diploma; from 2005 to 2007 he was a fellowship student at GSMD, researching piano teaching methodology in a joint City University-GSMD programme. During studies, Toms Ostrovskis participated in many international competitions and masterclasses in Great Britain, Holland, Portugal and France, learning from various renowned artists-teachers, such as David Dubal, Joseph Banowetz, Christopher Elton, Joan Havill, Sergey Babayan, Karl Kemmerling, John O'Conor, and others. He has participated in Liepaja Piano Stars Festivals and has performed with such collectives as the Latvian National Symphony Orchestra, Liepaja Symphony Orchestra, Bucharest Radio Orchestra, Guildhall Symphony Orchestra, London City University Symphony Orchestra, and other collectives. He was a finalist of European Broadcasting Union Radio Competition "New Talent" (Bucharest) and Guildhall Gold Medal competition (London), 3rd prize winner in the International Jazeps Vitols Piano Competition (Latvia), recipient of the Myra Hess Education Awards and the Yamaha - Kemble UK Scholarship Award.
Since 2007 Toms Ostrovskis is a member of the Piano Department of Jāzeps Vītols Latvian Academy of Music. He has lead masterclasses in Latvia, Lithuania, Estonia, Finland, Italy, Iceland, Sweden, Poland, Great Britain, and other countries. He is an active chamber musician and frequently participates in various solo and chamber music projects in Latvia and abroad. Toms Ostrovskis has made numerous recordings for the Latvian Radio 3 "Klasika". Since 1998 he is a member of the Latvian Piano Teachers Association (board member since 2010), representing EPTA Latvia in festivals and conferences across Europe. In 2007 he became actively involved in the Innovative Conservatoire (ICon) project, an international collaboration to stimulate knowledge exchange, innovation and reflective practice in Conservatoires. Since 2014 he is the director of the "Talents of Inese Galante" competition and since 2019 leads the education initiative of the Riga Jurmala Music Festival, organizing international masterclasses of such renowned musicians as Mischa Maisky, Yefim Bronfman, Andras Schiff and Renee Fleming, amongst others. Since 2016 Toms Ostrovskis is a member of the Nordplus "Actt in Art" network, developing entrepreneurship opportunities at higher music education institutions; since 2017 he is a member of project evaluation committee of the Creative Industries Incubator of the Investment and Development Agency of Latvia.