News
28.11.2017
Grand Prix to Aleksand Kashpurin
The intense and emotional week of Jāzeps Vītols 7th International Piano Competition has come to its close. The "Grand Prix" and 3000 EUR sponsored by the Boris and Inara Teterev Foundation were awarded to the 21-year-old pianist Aleksandr Kashpurin from Russia who also received the prize for the best interpretation of Jāzeps Vītols' music and an invitation to collaborate with the Liepāja Symphony Orchestra. The 1st prize and 2000 EUR were awarded to Marina Kan from Norway, together with the prize for the best interpretation of the competition's compulsory piece – "Volatile Watercolour" by Jānis Zandbergs. The 2nd prize and 1500 EUR went to Anton Yashkin from Russia and the 3rd prize and 1000 EUR – to Ilya Domnin from Latvia. Two finalist diplomas and 500 EUR each were awarded to Darya Koval from Belorussia and Rihards Plešanovs from Latvia. Financial support for the young talents has been provided by the Boris and Inara Teterev Foundation. The Yamaha Music Europe supported the competition by providing one of its best instruments -  the CFX concert grand – and by awarding earphones to all finalists.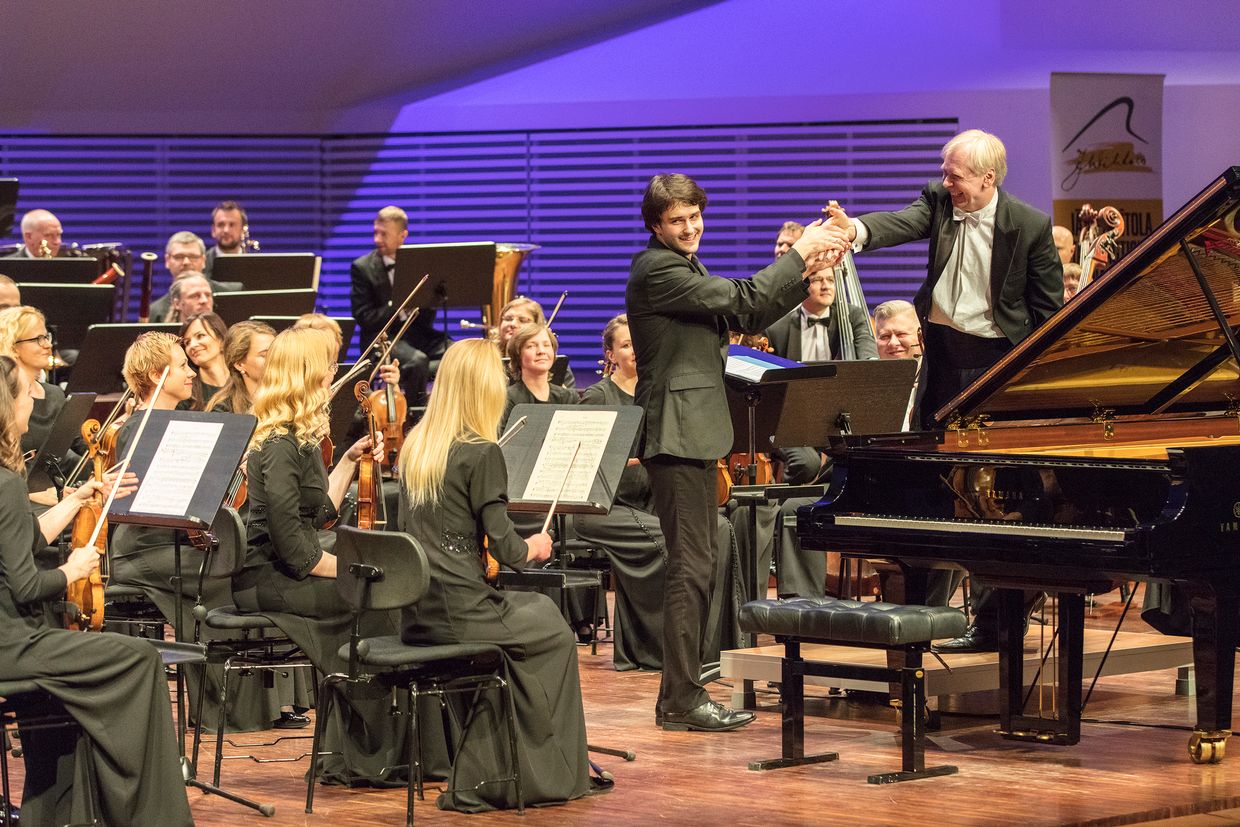 The Grand Prix winner Aleksandr Kashpurin is a 4th year undergraduate student of the Honoured Artist of Russia, professor T. Zagorovskaya at the N. A. Rimsky-Korsakov St. Petersburg State Conservatory. He reveals that Jāzeps Vītols Competition was one of his first significant international contests, commenting his experience as follows: "I am extremely thankful to the Jāzeps Vītols International Piano Competition. All organizers and participants here serve the timeless art of music, which is always around us, making our lives happy!"
More information read here.
Photo: Jānis Vecbrālis